70000 - Steamship SS Great Eastern, 1860, 1/700


SS Great Eastern was an iron sailing steamship designed by Isambard Kingdom Brunel, and built by J. Scott Russell & Co. at Millwall Iron Works on the River Thames, London. She was by far the largest ship ever built at the time of her 1858 launch, and had the capacity to carry 4,000 passengers from England to Australia without refuelling. Her length of 692 feet (211 m) was only surpassed in 1899 by the 705-foot (215 m) 17,274-gross-ton RMS Oceanic, her gross tonnage of 18,915 was only surpassed in 1901 by the 701-foot (214 m) 21,035-gross-ton RMS Celtic, and her 4,000-passenger capacity was surpassed in 1913 by the 4,935-passenger SS Imperator. The ship's five funnels were rare and were later reduced to four. It also had the largest set of paddle wheels.
Brunel knew her affectionately as the "Great Babe". He died in 1859 shortly after her maiden voyage, during which she was damaged by an explosion. After repairs, she plied for several years as a passenger liner between Britain and North America before being converted to a cable-laying ship and laying the first lasting transatlantic telegraph cable in 1866. Finishing her life as a floating music hall and advertising hoarding (for the department store Lewis's) in Liverpool, she was broken up on Merseyside in 1889.
From Wikipedia

Kit
Instructions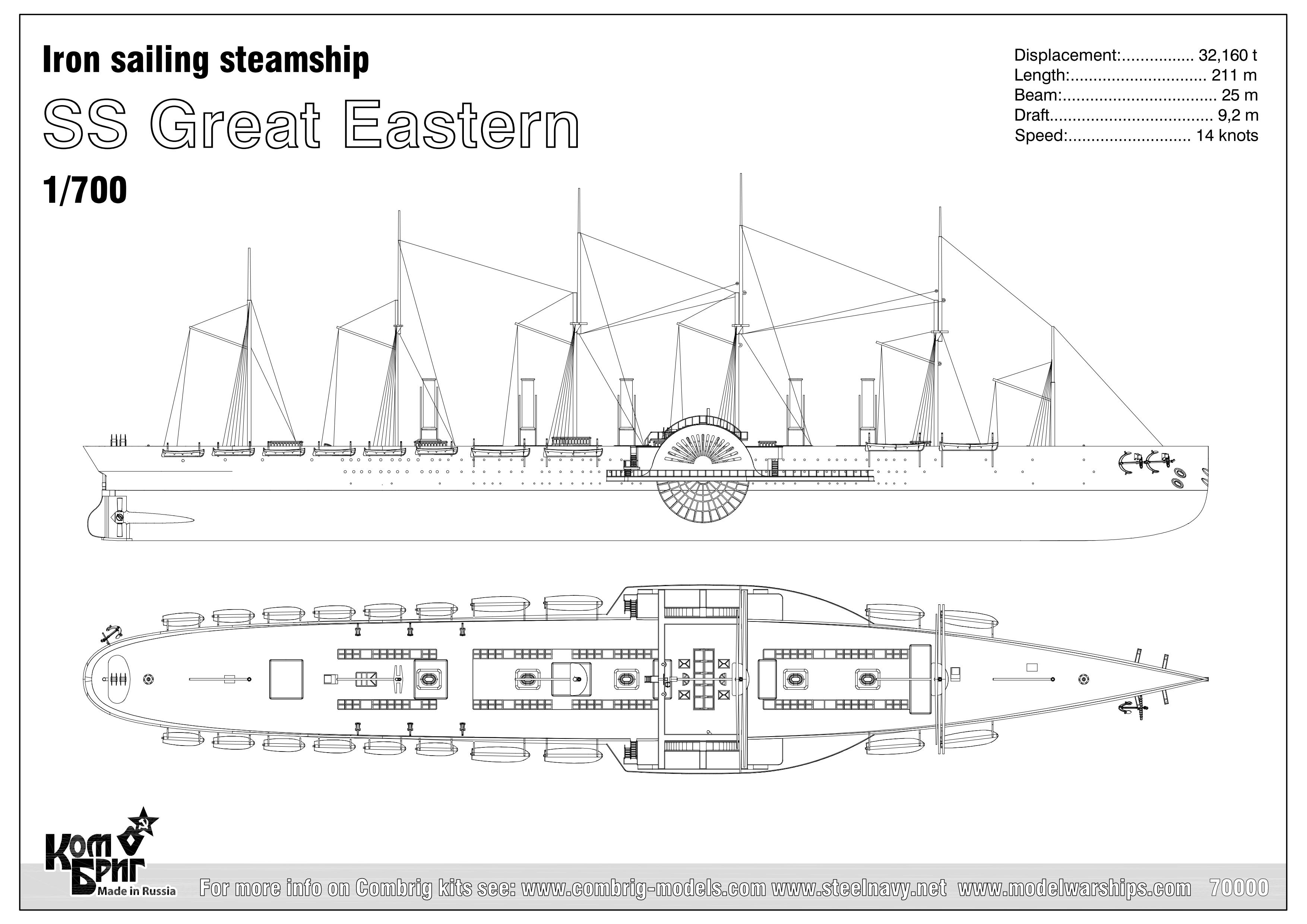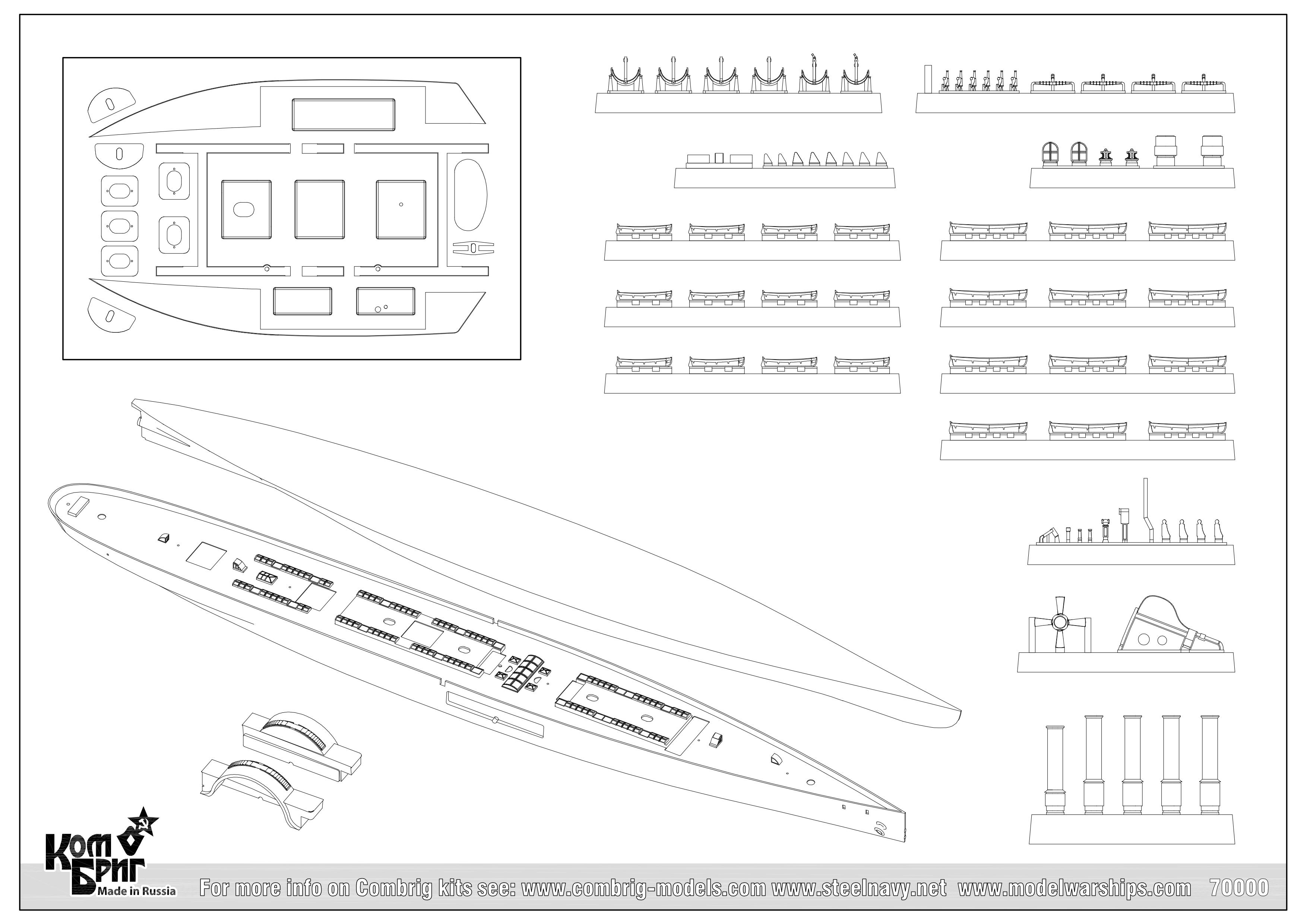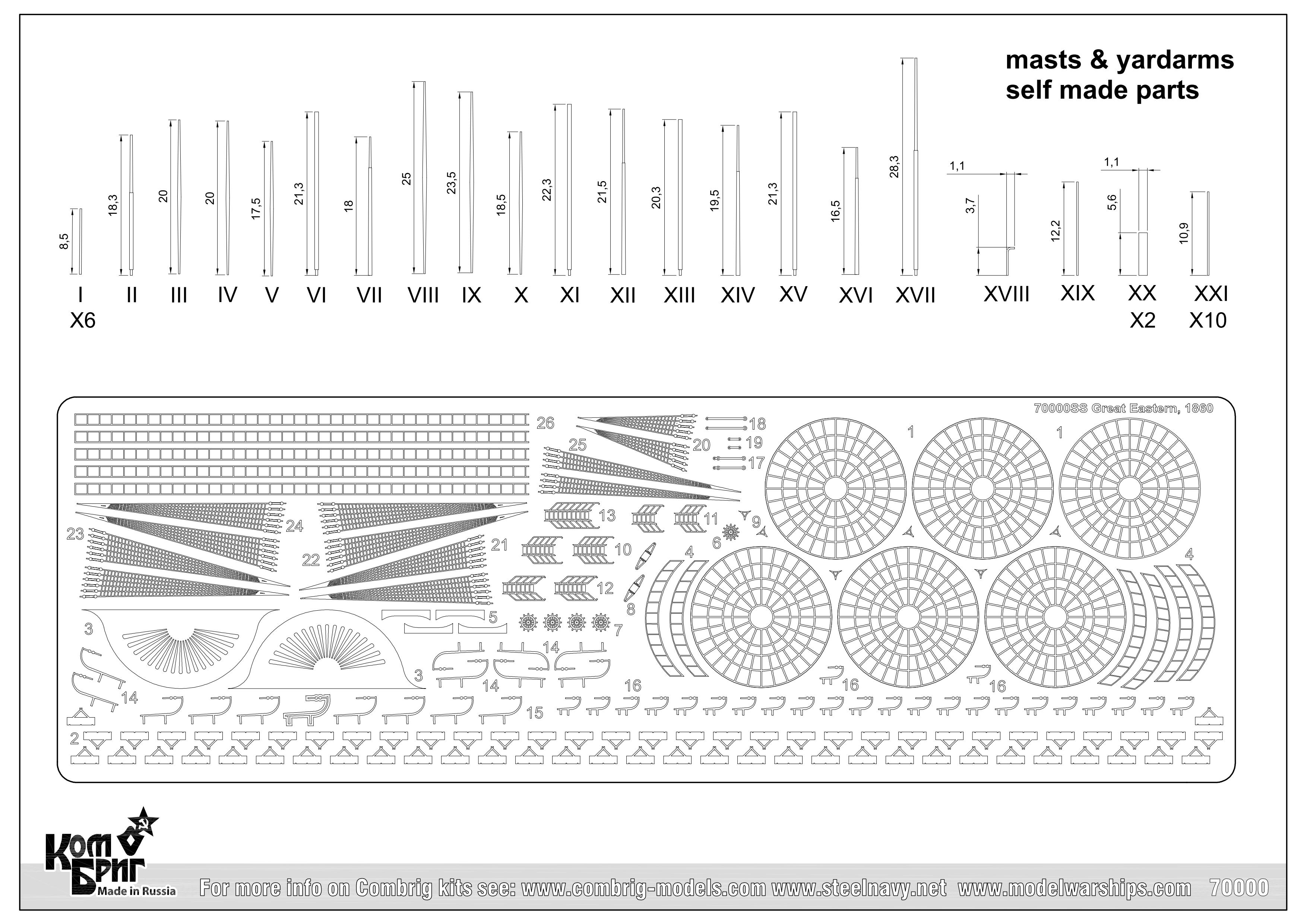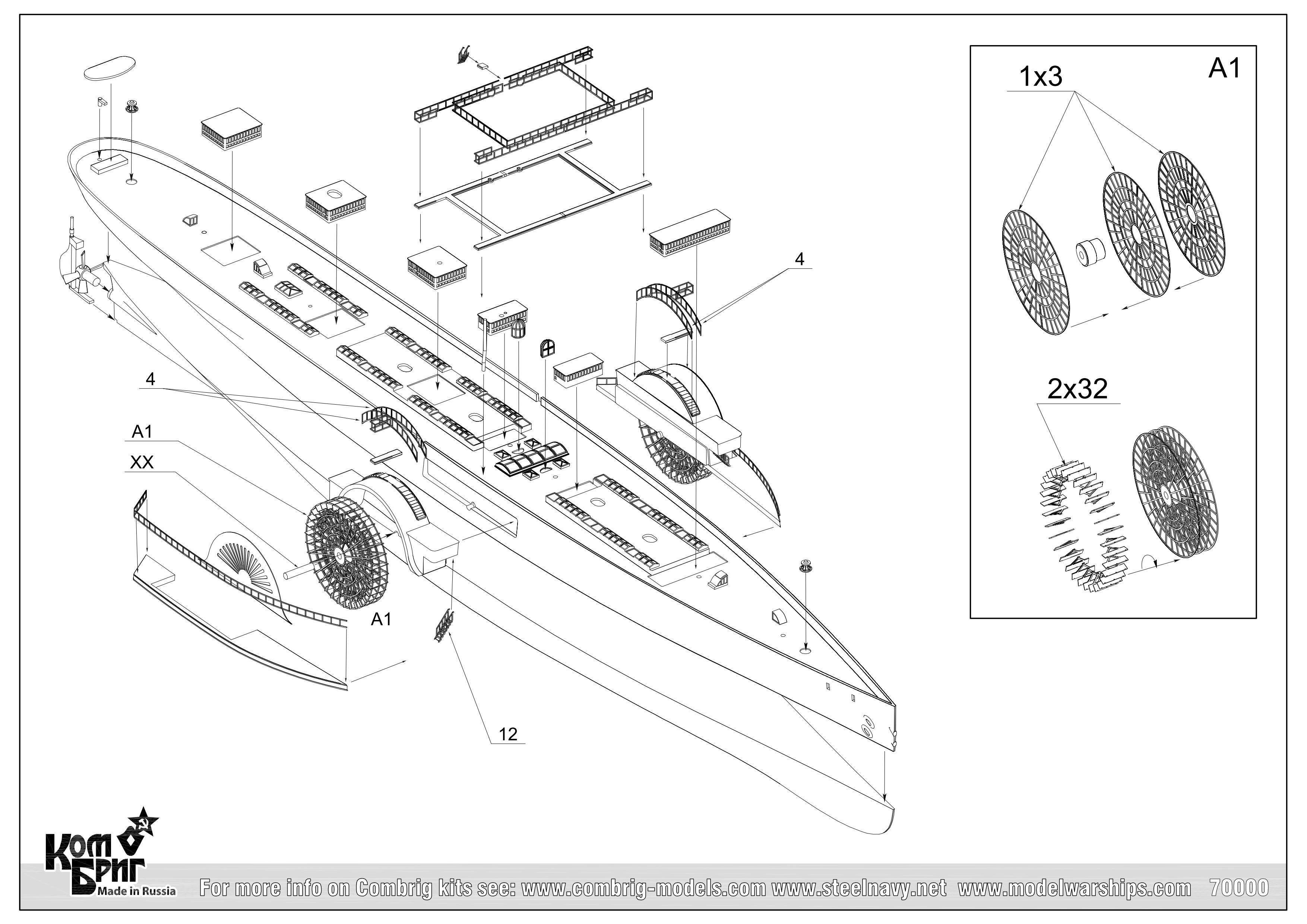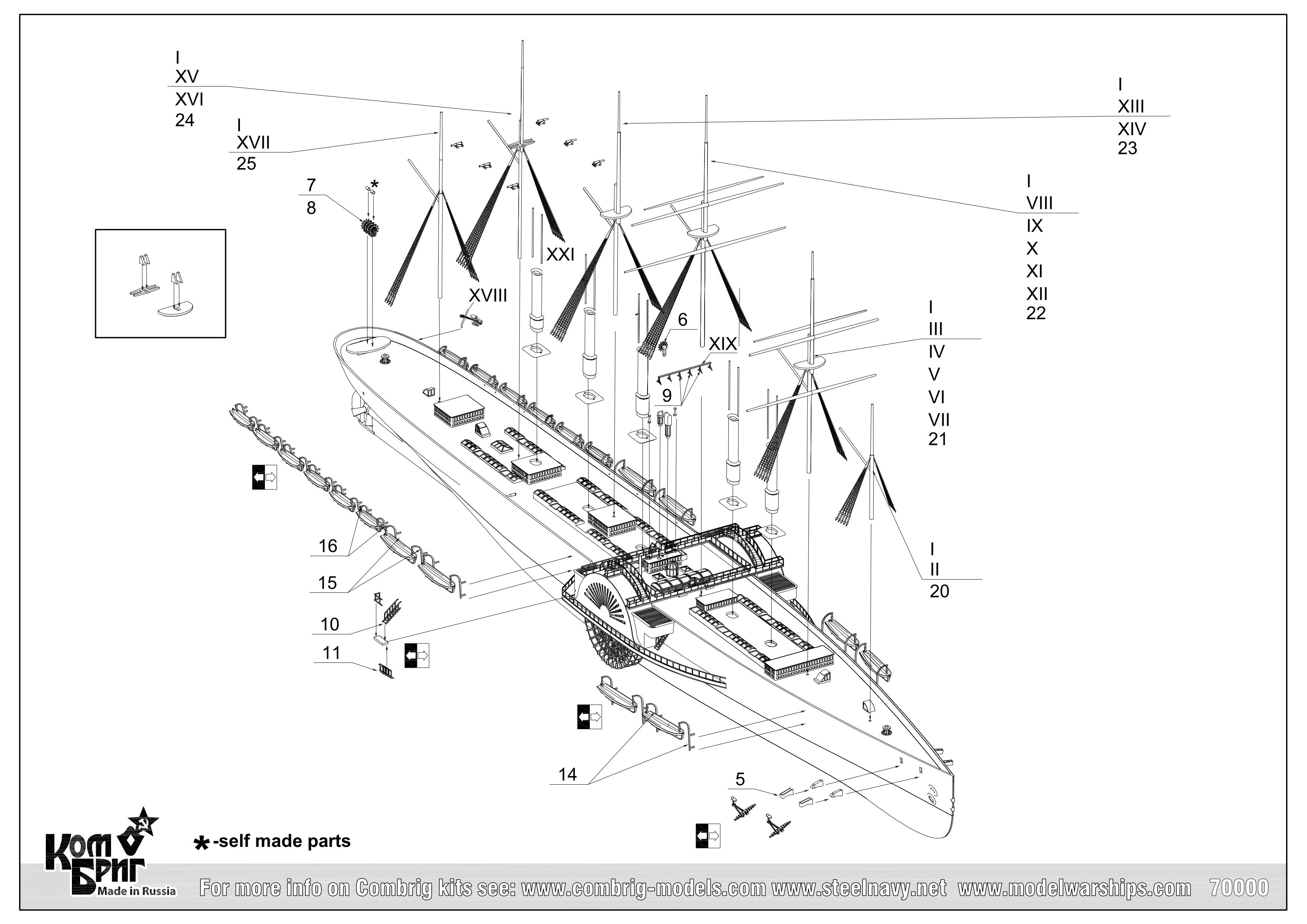 References
Coming soon
Reviews and Build Articles
Coming soon